Ever wondered about massage therapy? Like "will it hurt?", "how long does a massage last?" and "do I have to take off all my clothes?!"
Natasha Lundstrom, licensed massage therapist of VAMT, posted a video on our Facebook page, answering these-and many more of your questions. Head on over to our page to check it out! Below is a re-cap of the question and answer section of the video.
If you have any massage or acupuncture questions you'd like us to answer in a future blog, add them in the comments section below or email us at rachel@villageacupunctureandmassage.com. We'd love to hear from you!
What can I expect for my first massage?
The appointment generally starts with you filling out some forms and going over those with the therapist. You will then discuss your areas of focus-do you want relief from tight muscles? Would you simply like to relax? This is a great time to voice any questions or concerns you have.
The therapist will then provide you with instructions on undressing if that's necessary. They leave the room and give you time to get nice and cozy under some blankets, where you can start relaxing and melting away.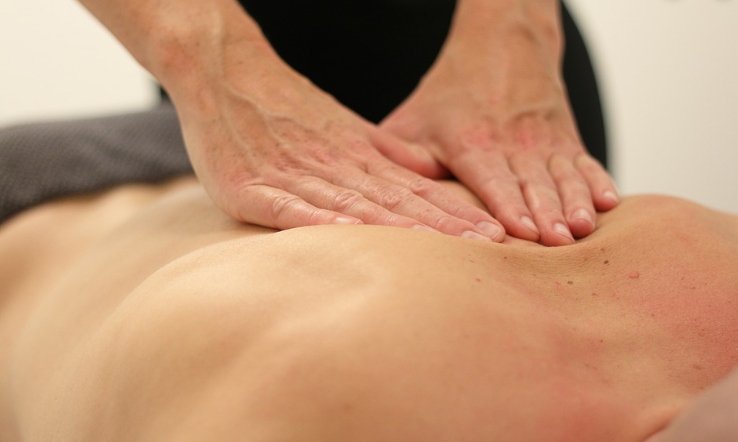 Do I need to completely undress?
This is totally up to you and your comfort level. The amount of clothing can depend on the type of massage. For example, Thai massage is often done with the patient fully clothed. With a Sweedish massage, the therapist often uses lotion on your skin, with the patient under a sheet and/or blanket.
Remember you have options. Make sure to communicate any concerns with your therapist before you start and feel free to speak up if questions arise during your massage. Clear communication is important!
Does it hurt?
It sure doesn't have to! There are types and styles of massage that apply more pressure, and other types and styles that do not. A lot of this depends on your therapist's style, your comfort level and your goals. Ask questions before your appointment to make sure your therapist provides the type (and amount of pressure) you are looking for.
How long does the massage last?
1 hour is the most popular. You can also receive a 30 min, 90 or even 2 hours! Questions to ask yourself in deciding are-what areas do you want worked on? Do you want an additional service such as cupping? And, what do you want? What does your body like? We invite you to tap into your own intuition and try on what would feel good to you.
How will I feel after my treatment?
It's common to feel relaxed and less tense. We've even heard people say it feels as if they have no bones! You may have some sore areas if your therapist was working on particularly tight areas. Our massage therapists recommend using ice to help ease any discomfort.
Thank you for stopping by this week. We appreciate your interaction and would love to hear from you! Please comment bellow to continue the discussion. If you'd like to schedule an appointment, call us at 651-756-8525 or visit us at villageacupunctureandmassage.com.
Until next time!
Rachel Kristyniak, Licensed Acupuncturist at VAMT
Rachel was born and raised in St.Paul, MN, where she currently lives with her husband, Chris and Shih Zhu, Stewie. She graduated from Northwestern Health Sciences in 2017 with her Masters in Chinese Medicine. Rachel found Chinese medicine on a journey to understand and tend to her own anxiety and depression and now has a passion for helping others who experience a similar reality. She enjoys treating a wide variety of conditions and welcomes anyone looking for care.